DKS LordWraith
DKS LordWraith
By LordWraith
Date: 04-13-2003
Screenshots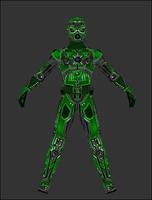 Readme
----------------------------------------------
JEDI KNIGHT II MODIFICATION
----------------------------------------------

Title : LordWraith's DKS LordWraith
Author : LordWraith
E-Mail : lordwraith@darkknightsith.com
Website : http://darkknightsith.com (DKS Clan Official Site)

File Name : dkslordwraith.pk3
File Size : 2.36 MB (2,483,107 bytes)

Date Released : 4-7-2003

Description : DKS LordWraith (My old personal Clan Skin)

Additional Information :MOD Compatible, including Team colors

Special Note :This skin was made special for DKS members, but are now available
to the public...hope you enjoy it as much as we have.
(Taunt sounds have been modified and as such, are NOT original ut taunts)

* Play Information *

New Sounds : YES
Team Colors: YES (Some of my skins feature a "Alternate" scheme than the normal red/blue team colors)
New Objects : NO
New Textures: YES (if you want to use my textures... Contact me!)


Great thanx go to: All my clan mates for helping me test, and always to XPO for the server to play it on.

* How to install *

Just put the dkslordwraith.pk3 file in GameData\base in your game directory,
and it is selectable among the usual Multiplayer Skins.

* Copyright / Permissions *
THIS MODIFICATION IS NOT MADE, DISTRIBUTED, OR SUPPORTED BY ACTIVISION,
SANTA CLAUS, THE EASTER BUNNY, THE DEVIL, THE TOOTH FAERIE, RAVEN, OR
LUCASARTS ENTERTAINMENT COMPANY LLC. ELEMENTS TM &
© LUCASARTS ENTERTAINMENT COMPANY LLC AND/OR ITS LICENSORS.